_

OUR SERVICES
AWS SERVICES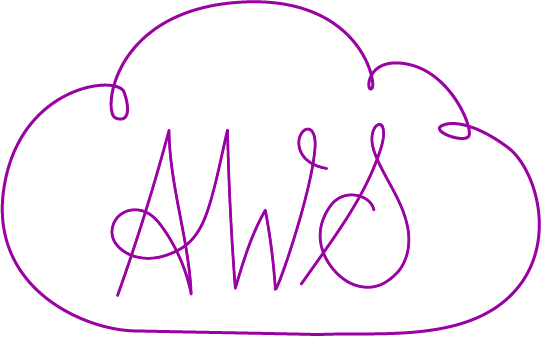 AWS has done wonders for both the world at large, and especially, the business world. It changed the game when it was released in 2006 and has grown exponentially since then.
While all AWS expert are developers – not every developer is an AWS expert. To navigate the vast ocean of tools and services that is AWS, your team should take guidance from an AWS veteran.
AWS EC2

Use Amazon Elastic Compute Cloud to easily build and run instances (virtual machines) in AWS.

AWS Lambda

Implement the serverless AWS Lambda for a no-stress experience in short-term, trigger-based tasks.

AWS S3

Store your data as objects in buckets with Amazon Simple Storage Service.

AWS API Gateway

Create, manage, monitor and secure API's through the fully managed, hyper scalable AWS API Gateway.

AWS Amplify

Convert your status apps to be full-stack and scalable with AWS Amplify.

Discover
Sit down for a one-on-one with an AWS specialist for a discovery call. Tell us your pain points so we can assess all possible best ways forward.​
Advise
After our team assesses the discovery information through internal brainstorming session, we set another call to give the determined advice.​

Implement
This part is up to you - since the advice we give will be actionable, you can chose to either implement them yourself or have our experts step in.​
Mauris rhoncus orci in imperdiet placerat
Get in touch for free consultation